In this month's video blog, Derek Halpenny, Head of Research for Global Markets EMEA and International Securities, looks at the recent financial market euphoria, which has been buoyed by huge fiscal and monetary stimulus programmes.
Derek discusses the cross-currents of Brexit and COVID-19 and asks whether further waves of support from the Federal Reserve and other policy makers can steady the markets.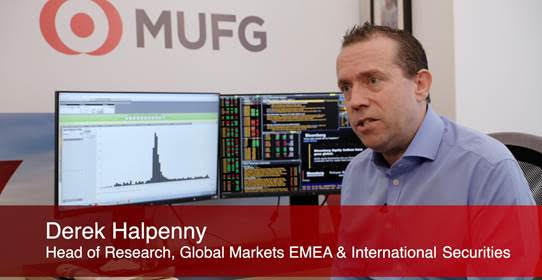 Besides Brexit, are there any other risk factors on the horizon? 02.41
Will investors once again look beyond these short-term risk factors? 04.56
You can view more insights from Global Markets Research on their dedicated website. Access requires log in details.
---
Follow Derek Halpenny, Lee Hardman, and Ehsan Khoman on Twitter for more global markets insights.