The Russia invasion of Ukraine is going to have two main impacts, according to Lee Hardman, currency analyst; a negative impact on growth and a stagflationary shock for the global economy. The hit to growth will be hardest for Russia and Ukraine with negative spillover effects for the surrounding region of Eastern and Central Europe. Higher energy and food prices will also add pressure to global inflation, with the potential for a negative shock to come through the financial markets.
In terms of the FX market, US dollar and the Swiss franc have outperformed in recent weeks while Central European currencies such as the Hungarian Forint, Polish Zloty and Czech Koruna are weighed down by Russia's expansionist policy. What does this mean for the Euro and central banks' plans to tighten policy and hike rates? Watch Lee's video blog for more insight.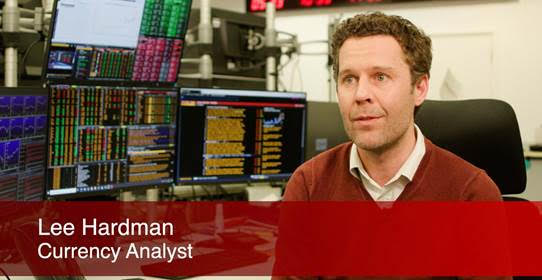 Key points
0:24 – Global economic implications of Russia's invasion of Ukraine
2:33 – The implications for FX market and central bank policies
You can view more insights from Global Markets Research on their dedicated website.
Listen to our podcasts: The Global Markets FX Week Ahead Podcast and The MUFG Global Markets Podcast on Fridays.
---
Follow Derek Halpenny, Lee Hardman, and Ehsan Khoman on Twitter for more global markets insights.