There's been a sharp pick up in volatility in FX markets recently due to the uncertainty over the new COVID variant. The emergence of Omicron has made investors more uncertain over the global growth outlook. In addition, investors have seen a brief period of risk aversion, which has benefitted the safe haven currencies of the Yen, Swiss Franc and Euro.
In this month's video blog, Lee Hardman, currency analyst, explores the global market impact of Omicron and gives his view on what investors can expect from the developed market Central Banks in the coming months.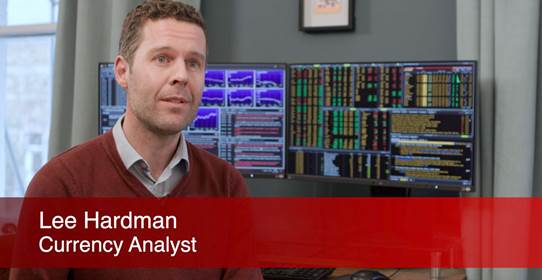 Key points
0:22 – Recent volatility in the FX market
1:30 – How will developed market central banks react to the fresh COVID uncertainty?
You can view more insights from Global Markets Research on their dedicated website.
Listen to our podcasts: The Global Markets FX Week Ahead Podcast on Monday and The MUFG Global Markets Podcast on Friday.
---
Follow Derek Halpenny, Lee Hardman, and Ehsan Khoman on Twitter for more global markets insights.