As the Fed signals that they will continue to keep a looser policy in place for some time yet, this dovish shift will put further pressure on the ECB to ease policy further, says Lee Hardman in this month's video blog.
As we draw towards the end of the year, further stimulus initiatives are expected from the Bank of England in the face of growing unemployment figures and the increased chance of a no-deal Brexit, and the Bank of Japan's approach may be called into question following the shock resignation from Shinzo Abe.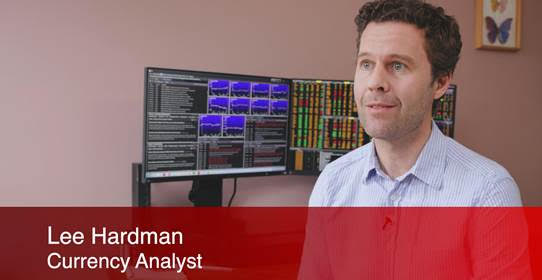 Federal Reserve 00.09
European Central Bank and Bank of England 01.35
Bank of Japan 03.55
You can view more insights from Global Markets Research on their dedicated website. Access requires log in details.
---
Follow Derek Halpenny, Lee Hardman, and Ehsan Khoman on Twitter for more global markets insights.