The first half of 2020 saw a recession like none other in history as the spread of COVID-19 wreaked havoc on economies worldwide. Despite this turmoil, the markets remain optimistic.
In this video, Derek Halpenny, Head of Research for Global Markets EMEA and International Securities, explains why this is and gives his outlook for the risks on the horizon, including; a second wave of COVID-19; the U.S. Presidential election; and expectations for further fiscal stimulus.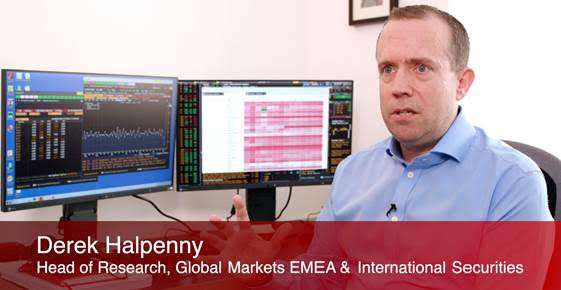 Can this optimism persist? 01:53
What does this mean for G10 currencies? 05:15
You can view more insights from Global Markets Research on their dedicated website. Access requires log in details.
---
Follow Derek Halpenny, Lee Hardman, and Ehsan Khoman on Twitter for more global markets insights.