A new decade is bringing with it a host of issues and risks for global markets to navigate: an ugly and expensive U.S. presidential election, monetary policy framework reviews from central banks, and a changeable landscape for oil markets amidst ongoing geopolitical tensions are all on the agenda for 2020.
Watch MUFG's global markets analysts Derek Halpenny, Lee Hardman, Ehsan Khoman, Jordan Heiber and Cliff Tan to hear more about these topics as they look to the year ahead.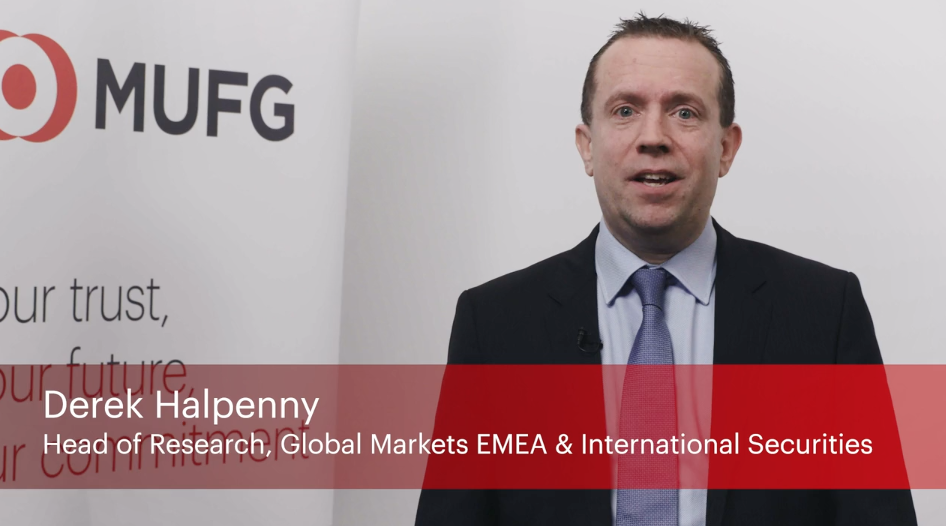 Key themes for 2020
Donald Trump's bid for a second term in the White House – Jordan Heiber 00:48
Monetary policy reviews bringing implications to the market – Lee Hardman 04:29
Shifting supply chains meaning major multinationals redeploy out of China – Cliff Tan 07:10
Oil at a crossroads – Ehsan Khoman 09:19
You can view more insights from Global Markets Research on their dedicated website. Access requires log in details.
---
Follow Derek Halpenny, Lee Hardman, and Ehsan Khoman on Twitter for more global markets insights.