Signs of optimism are emerging, partly fuelled from hope of a trade deal between the US and China.
Watch the video to find out why Derek Halpenny, Head of Research for Global Markets EMEA, believes caution is still warranted and why all eyes are on Europe.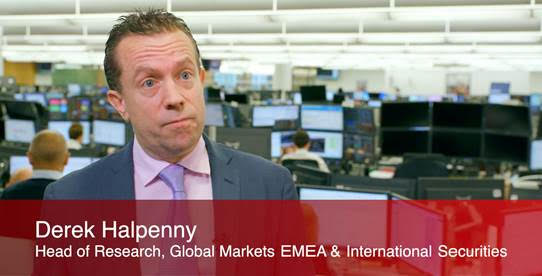 You can view more insights from Global Markets Research on their dedicated website. Access requires log in details.
---
Follow Derek Halpenny on Twitter for more global markets insights.