"The JA students give me hope for the future," said one of our employee CSR champions as he reflected on his experience volunteering for the charity.
Working with JA, the largest non-profit in Europe dedicated to preparing young people for employment and entrepreneurship, MUFG EMEA volunteers help to inspire and prepare young people to succeed in a global economy.
In 2019/20, MUFG volunteers donated almost 2,000 hours to JA Europe's financial education and employability programmes. Employees from our offices in Belgium, the Czech Republic, Italy, Poland and the UK helped young people to develop crucial skills, with more than 600 students benefitting directly from the MUFG EMEA partnership.
Unfortunately, COVID-19 disrupted some of the planned JA Europe activities but we continue to work with the charity to help prepare young people for the new normal.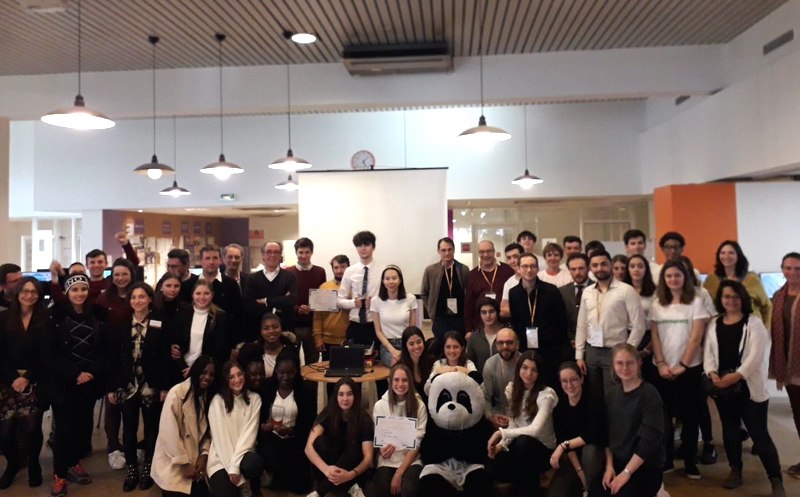 "During the JA programmes, I spend a couple of hours a week volunteering. The students are extremely smart and enthusiastic. It's an extraordinary experience and I'm very proud to work with JA."
Riccardo Pense, Analyst, MUFG Milan
"Investment in education in general, and financial education in particular, will matter even more in the post-COVID recovery efforts in Europe. Digital financial education will become an imperative for the class of 2021 and JA and MUFG will be there to support young people."
Salvatore Nigro, CEO, JA Europe
"I decided to volunteer for JA to help young people build a better future for themselves. Last summer, I supported groups of students as they learnt how to set up a small business. Their achievements, which included getting selected for a national competition, gave me a true sense of satisfaction."
Roberto Arrigoni, Vice President, Operations Department, MUFG Milan

---