In 2019/20, a number of MUFG Amsterdam employees supported the charity's Career Coach programme. Working with small groups of high school students from disadvantaged backgrounds, our volunteers shared their professional knowledge and skills and helped the young people to make decisions about their education and careers.
One of our employees, Cathy Leegwater, was named JINC's Volunteer of the Year for her commitment and enthusiasm. She has supported the Job Application Training programme for the last two years, teaching CV writing, interview techniques and other skills to students.
While schools were closed due to COVID-19, we continued to support JINC as the charity developed digital versions of its programmes.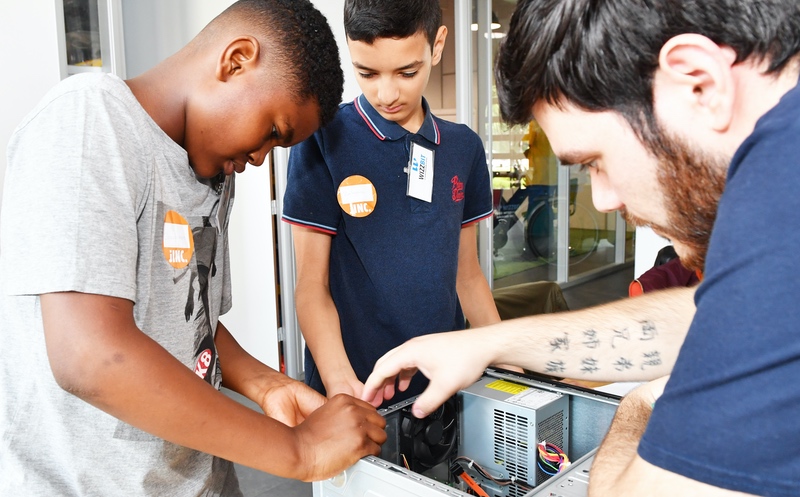 "Having attended one of JINC's partner schools as a teenager, I now help today's students to see their future path and overcome any obstacles. They realise that if I've walked that path, so can they."
Cathy Leegwater, Director, HR Business Partner, MUFG Amsterdam
"Our students have a lot of talent but don't always know what to do with it. The MUFG volunteers give them confidence and direction and show them that someone believes in them."
Najlae Bensliman, Senior Project Officer, JINC

---