In 2019/20, the team continued to support the Johannesburg Hospital School (Autism Resource Centre), crocheted hats for a girls home during Gender-Based Violence Awareness Month and created a vertical garden for aspiring chefs at The Journey Home, which helps homeless teenagers.
The MUFG team has also launched an initiative to create a community garden and multi-purpose sports court at Eldorado Park Secondary School. Although the official opening of The Meraki Project had to be delayed because of COVID-19, the vegetable beds are being planted by volunteers to help feed the local community and teach them about sustainability and leadership.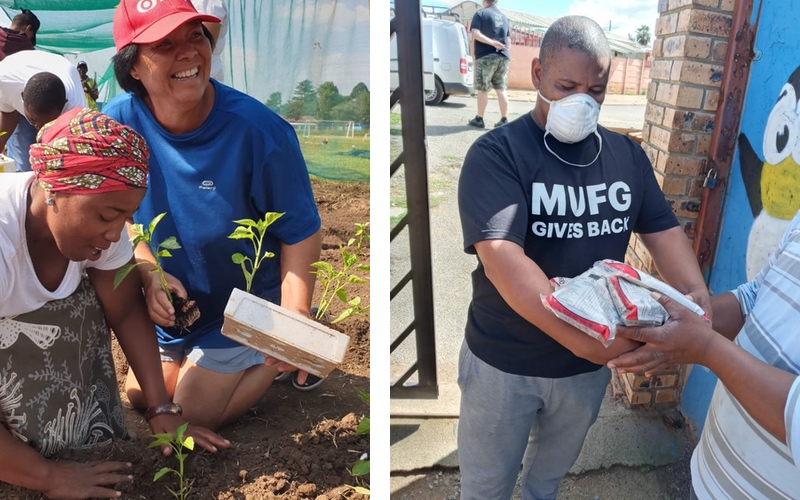 MUFG Johannesburg has also collaborated with Rise Against Hunger to distribute thousands of meal packs to families in need during the lockdown.
"In South Africa, we're taught from a young age to give back. It gives me great pride knowing I can do what I love and my company supports it. When you're a CSR champion, nothing should stop you from reaching out to others. MUFG provides the tools so don't waste them, use them to make a difference."
Olivia Sivanesan, Assistant Vice President, MUFG Johannesburg
"Volunteering is about seeing people smile, hearing laughter and knowing you are transferring skills and hope. You will never regret getting involved in CSR – get ready to roll up your sleeves!"
Jasdeep Pienaar, Administrator, MUFG Johannesburg

---