MUFG is pleased to announce that it was recently chosen as a member of the 2019 Bloomberg Gender-Equality Index (GEI) for the third consecutive year.
The index measures gender equality across internal company statistics, employee policies, external community support and engagement, and gender-conscious product offerings. Those included on this year's index scored at or above a global threshold established by Bloomberg to reflect disclosure practices and the achievement or adoption of best-in-class statistics and policies.
Bloomberg's 2019 index includes 230 firms from 10 sectors, headquartered across 36 countries and regions.
Investors increasingly rely on ESG, a company's environmental, social, and governance practices to evaluate its reputation, value, and performance. MUFG's inclusion on the GEI is testament to its strong commitment to gender equality and its fitness as an investment choice.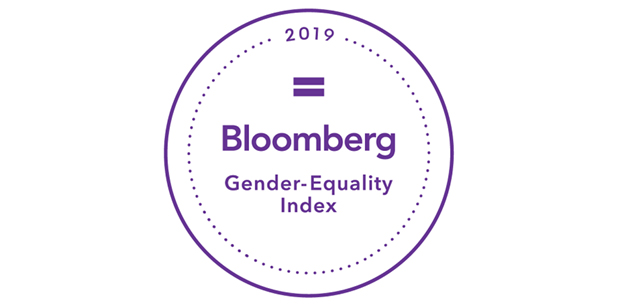 Both the survey and the GEI are voluntary and have no associated costs. Bloomberg collected this data for reference purposes only. The index is not ranked. For more information on the GEI and how to submit information for next year's index visit Bloomberg Professional Services.